With a new photos of Eliza Dushku on the set of White Collar and Julie Benz uploading TwitPics on the set of Royal Pains, I am led to believe that our favorite Buffy stars are taking over USA Network.  SCORE! 
I for one LOVE USA Network original shows.  Anyone else?  (My favorite is Psych. And Burn Notice!)  Just take a peep at all the familiar faces.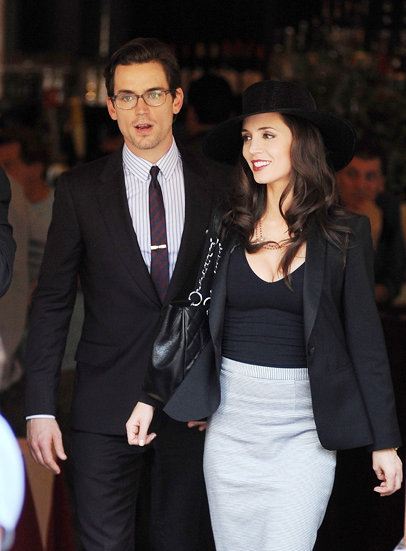 Photo Eliza Dushku (with Matt Bomer) filming episode 3.9 of White Collar
Photo Julie Benz on the set of Royal Pains with a furry co-star
Photo  Gina Torres (Firefly, Angel) starring in the new series Suits, debuting this month
 But wait, there's more!
Tom Lenk (Andrew) tweeted from the set of Psych, which is set to premiere this fall while Marc Blucas (Riley Finn) will be part of the main cast and crew on a new series debuting this month titled Necessary Roughness.  More on that to come from yours truly!
Looks like I have a butt-ton of USA Network shows to watch this summer!  What's new? :)